Why Wiggle GIFs Are Sexy?
GIFs are beutiful, GIFs are fun, GIFs are seductive, GIFs are exciting, GIFs are emotional… They are sexy content you just can't get enough of. It's not a video, yet it's moving. It's not an image, yet it's possible to fit them just about anywhere: text, e-mail, Twitter, Tumblr, Reddit, now Facebook and Instagram. You name it. And their themes…are ENDLESS!
GIF is not a new format. You've already seen them on web pages as flashy banners, placeholders or animations within the website. Web designers remember this very well. When websites and browsers were still slow, instead of video which took a long time to upload, web designers relied on simple and fast GIF formats to make their content interactive. The first GIF was introduced in 1987. (the same year most of our digital team was born :)). Its creator Steve Wilhite of CompuServe named the format after the acronym that stands for "Graphics Interchange Format".
However, when GIFs started to spread on social media, they penetrated our personal space and soon inhabitants of our everyday reality. We can thank the Millennials for this. Young people started to recognize a huge variety of messages they can communicate through GIFs. The goal of this content in 2007-2008. – when GIFs were on the road to making a colossal comeback – was to laugh and to create jokes from real and virtual situations. Brands and marketers predicted the power of communication the GIFs will have in just a few years and started to adapt to the new Millenials environment. The biggest social media platforms allowed publishing of GIFs and brands from literally every industry (including NASA and IMB) took on the trend!
What is a Wiggle GIF?
Wiggle GIF is a specific kind of GIF created from two parallel photographs (left and right). Once you take two photographs, one for the left and one for the right eye, you can create a stereo card or a side-by-side image. When you combine these two in a software, like 3DWiggle, one above the other you create an image, in this case GIF, with the wiggling effect.
The whole buzz around wiggle GIFs started with an interaction designer from California, Jim Gasperini, when he published an experiment of eight GIFs he created from stereo cards in 2002. He described these GIFs as "wiggling scenes". Stereoscopic enthusiasts immediately started to make experiments of their own. One of them was Brian Harte, who named these images "wigglegrams" or wiggle GIFs back in 2007.
With the increased popularity of GIFs since 2008. along with the expansion of 3D tech and effects, wiggle GIFs are coming back as the best version of themselves.
Wiggle GIFs are old-school
Wiggle GIFs can be made both from a short video or from photographs. The old-school, original version however is the one created from two 2D photographs. The idea of taking a pair of photographs, one for the right and the other for the left eye comes from stereoscopy and stereoscope, which was already a mainstream gadget invention at the beginning of 20th century. Pairs of photographs, stereograms, were taken of different scenes in cities of the world and viewed in stereoscopes for the 3Deffect. Vintage look has become particularly popular and sexy in the last few years. The New York Public Library recently published an extensive collection of vintage photographs of the Big Apple.
Wiggle GIFs use the same stereoscopy technique. The advantage is that you don't need a stereoscope any longer, you don't even need the 3D glassed. The 3D effect is already in the image, wiggling before your eyes.
Wiggle GIFs trigger emotions
Think of a photograph of a small bunny! It's such a cute image, isn't it? Now think of the same image, only in this one the bunny is moving its long ears and its small pink nose. You would want to hug him and squeeze him. It's impossible to be immune to that one! Check the wiggle GIF below.
Now, imagine the boat at the seaside you went to last summer gently moving from side to side, inviting you to travel into the image and back to strong emotions you felt while were swimming in that water. Or the powerful mountains and ski slopes you concurred this winter. Wiggle GIFs evoke emotions just as the video would, but the emotions happens in the very instant that you see the image.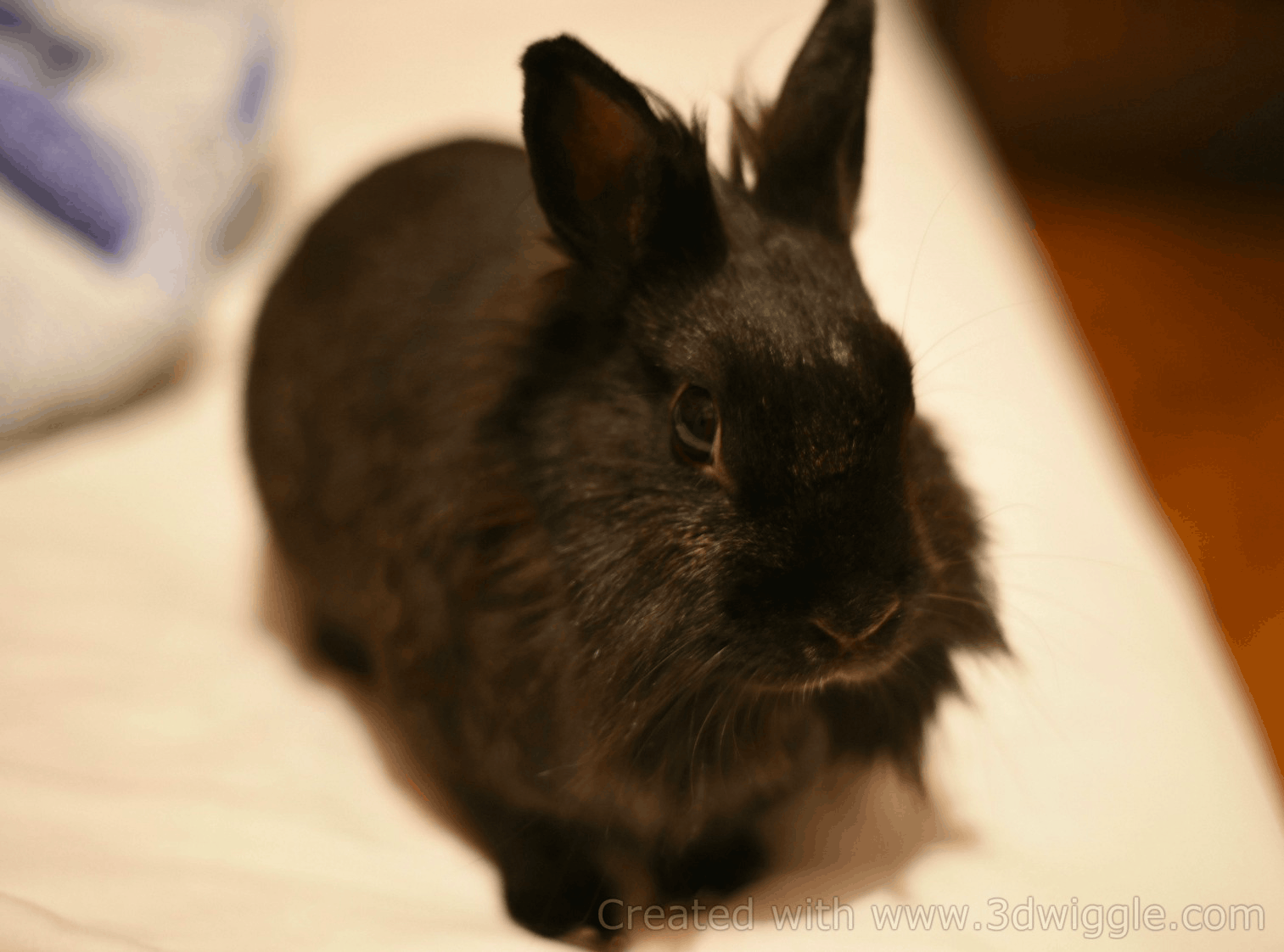 Wiggle GIFs make you laugh
Since their beginning, GIFs were used to provoke humor. It's not a coincidence GIFs were brought back for the same purposes. Fast and funny/ fun communication is what defines the generation of Millennials. Funny faces, ambiguous objects, crazy pets, people dancing, waking, sleeping silly, whatever you can think of. The more creative you are in expressing your humorous thoughts, the better wiggle GIF will be!
Wiggle GIFs are very popular on parties. It's a perfect situation to snap a couple of images with a smart phone of people laughing, making hilarious facial expressions, dancing ridiculously.
Wiggle GIFs are beautiful
With the right wiggling speed*, balanced setting of the scene or the choice of a suitable object, wiggle GIFs can look amazingly sophisticated and fantastically tasty. Seeing a homemade bread, crunchy apple or luscious cake with 3D will awake all the senses in your body. It's one of those mouthwatering moments when you reach out to grab that amazing dish even though you know it's just an image. God knows it happened to me! It looks so real!!!
Wildlife is another thing stereo lovers like to make. The colors of nature are so vivid and clean, which is foolproof success for a wiggle GIF. There are tons of high quality stereo cards of birds, flowers, wild animals or trees you can find on Tumblr or Pinterest. Upload them to 3DWiggle Software and wait for the nature to call you.
*3DWiggle Software allows you to set the speed of the wiggling animation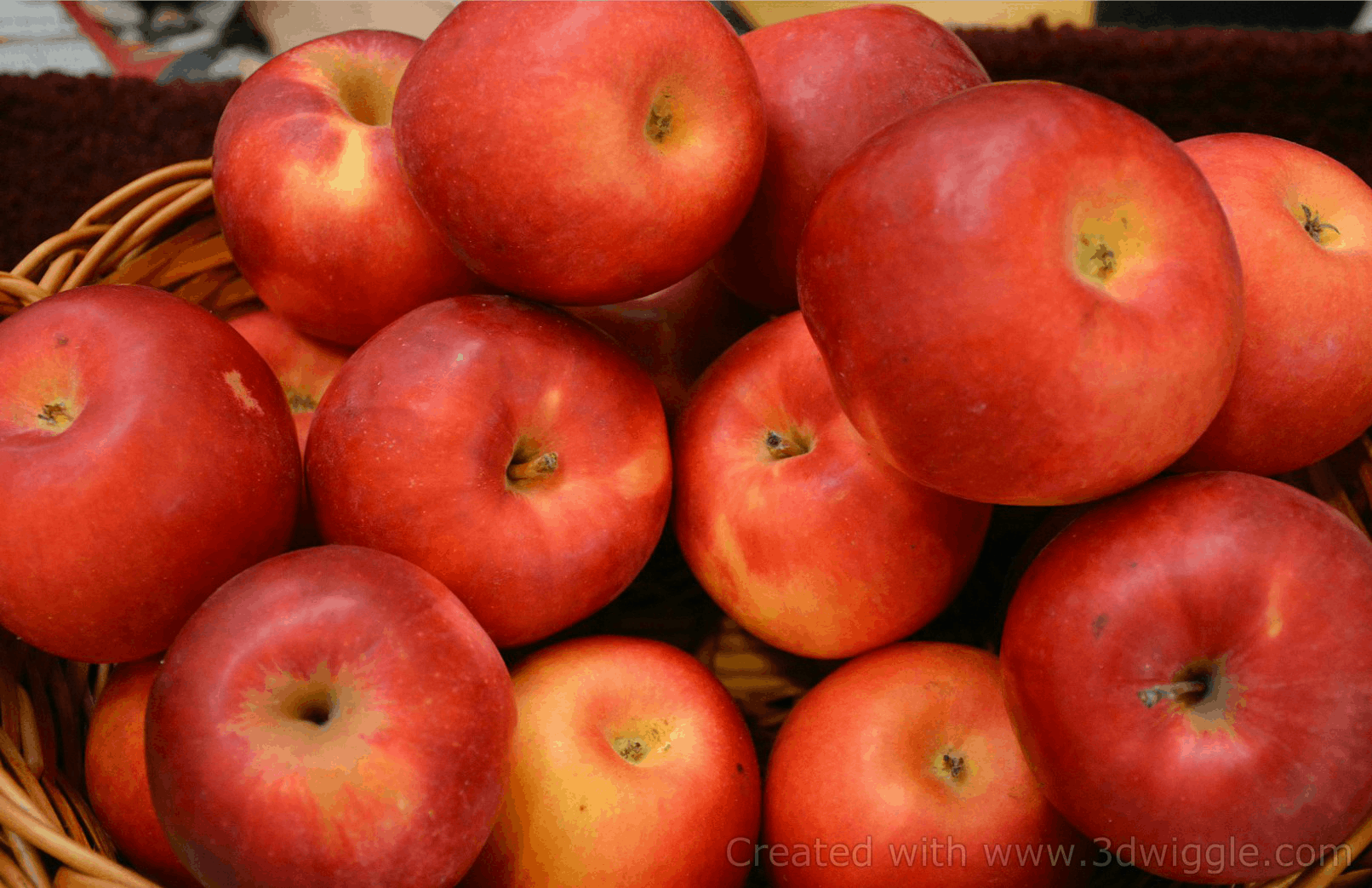 Wiggle GIFs are seductive
The technique of combining two photographs gives the perception of depth, thus the brain understands the illusion of third dimension as the reality. The same thing happens when we watch a movie in 3D with stereo glasses. The image seduces you, it draws you into the scene.
Wiggle GIFs reveal that much more of the scene to anticipate the feeling, but preserve the same amount of mystery as a standard 2D photograph. Old stereograms (stereo cards or cross-eyes) were used as a straight-forwards seduction tool since the beginning of 20th century. When viewed with a stereoscope this stereogram of Rita Hayworth (bellow) would give the perception of the movie star wiggling her hips. (Try uploading this stereogram to 3DWiggle Player to see the wiggling effect.)
Wiggle GIFs are easy
In the end, wiggle GIFs are sooo easy to make. There is no need for fancy equipment, just couple of snaps with you DSRL or phone camera are enough to make a wiggle GIF. It's light weight which allows you to send the message in form of a wiggle GIF via all the channels and platforms that support GIF format in a matter of seconds. More engaging and descriptive than a regular photograph and less time-consuming than a video, wiggle GIFs are slowly positioning themselves as a visual and communication format popular not only with enthusiast interested in stereo images, but with everyone who like to see movement in images.
Do you you like Wiggle GIFs? Do they sound complicated to you? I suggest that you test it on your own! You can use 3DWiggle Software to take your Wiggle GIFs to the next level (the trial version is always free).
Sources:
GIF, Wikipedia, https://en.wikipedia.org/wiki/GIF, 2016, accessed on 30.03.2016.
The History of GIFs, Mashable, http://mashable.com/2012/10/19/animated-gif-history/#xS2gSLFCvGqJ, 2012, accessed on 30.03.2016.
Wigglegrams, Know Your Meme, http://knowyourmeme.com/memes/wigglegrams, 2012, accessed on 30.03.2016.
Stereoscope, Wikipedia, https://en.wikipedia.org/wiki/Stereoscope, 2016, accessed on 31.03.2016.
3D, Eddy Suriel Pinterest, https://www.pinterest.com/eddyrsuriel2003/3d/, 2016, accessed on 31.03.2016.